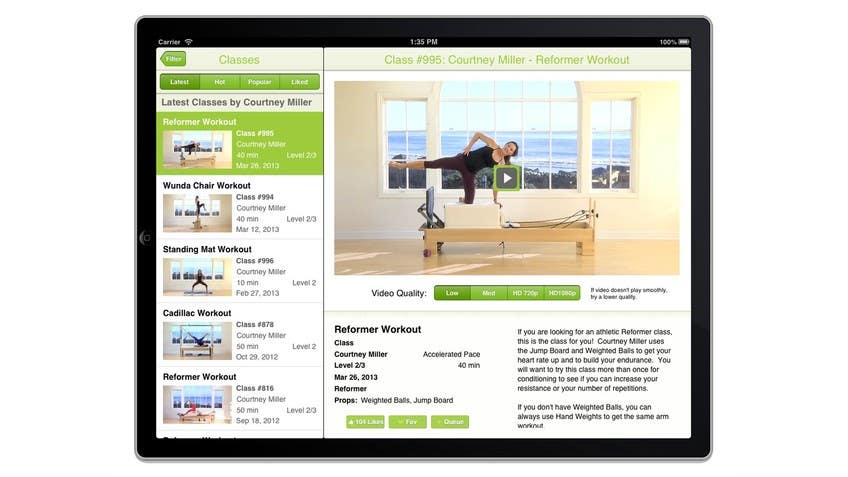 We are excited to announce the launch of our iOS app in the iTunes App Store. The app works on the iPhone and both the full size and mini iPad. It's the fastest and easiest way to watch our videos on your iOS devices. The app is also a great way to stream our videos to your Apple TV-- Just find the class you want to watch on the app and click on the Apple TV button to stream in full HD quality to your television.The app allows you to access your queue and favorites playlists, and also to easily add videos to your queue or favorites. You can also watch full muti-chapter workshops via the app. Additionally, the app keeps track of where you stopped watching a video so you can resume playback at a later date.To download the app, go to the App Store on your iPhone or iPad and search for "Pilates Anytime". Or, you can click this link to load it into iTunes:
Pilates Anytime iOS App
After you've downloaded the app, we'd really appreciate it if you could return to the App Store (or iTunes) and give us a rating and maybe even a review.