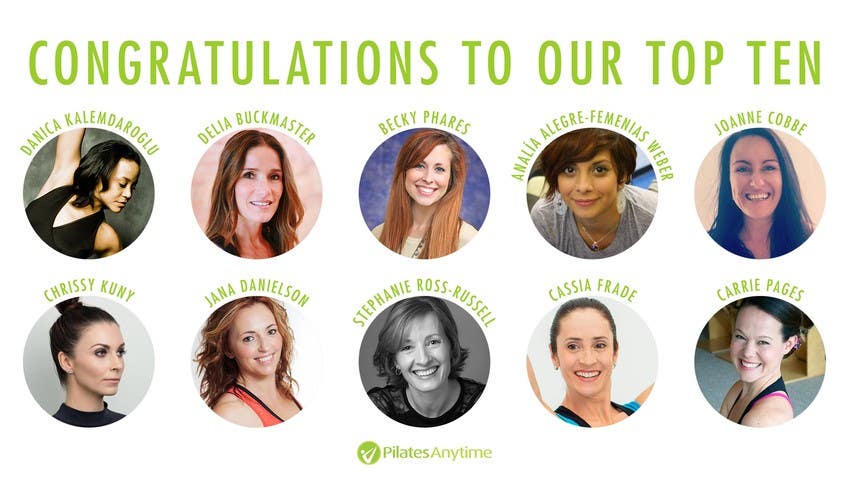 We want to thank everyone who entered the competition this year. We had 98 contestants this year, which is more than we have ever had! All of the submissions were wonderful, so it was a very tough decision for the judges. We also want to thank our panel of judges, who volunteered their time to pick the finalists. They were:
Benjamin Degenhardt
,
Cara Reeser
,
Michael Fritzke
,
Sara Colquhoun
,
Shelly Power
, and
Ton Voogt
. The final 10 are:
Voting will begin on Monday, August 15, 2016 at 12:01 a.m. PST and will end on Sunday, September 12, 2016 at 11:59 p.m. PST. All members who have signed up for Pilates Anytime by July 5, 2016 are eligible to vote. You can go to
Next Pilates Anytime Instructor Contest 2016
to watch their videos and to vote. Good luck to the final 10 contestants!
No comments yet. Be the first!