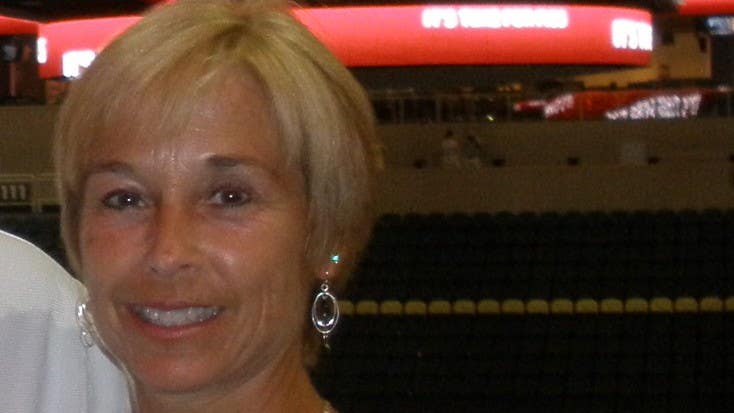 This week we feature Cheryl Cokley as our Featured Member. For 16 years, Pilates has been a part of her life and she has been a Pilates Anytime member since April 2011. Cheryl loves to teach classes to the lovely ladies at her church, who have not only fallen in love with Pilates, but who have also become a family through Pilates.
Cheryl Cokley
Canonsburg, Pennsylvania, USAPilates Instructor
What originally motivated you to try Pilates?
I heard someone talking about it and since there were no classes in my area I bought a DVD and fell in love with it.
The last thing you bought and loved?
My Pilates Hoodie at a Pilates conference in New York years ago. Every time I wear it someone stops me to ask about Pilates.
In one word, describe your first Pilates experience?
An eye-opener. When I went to the workshop at
Powerhouse Pilates
I learned so much. Doing Pilates to a DVD is OK if that is all you have, but I found out everything the DVD didn't teach me there.
Your favorite Pilates exercise?
I have so many but I love planks!
Your favorite website (other than Pilates Anytime)?
Pilates On Fifth
.
Your favorite workout clothes?
Everything I wear to Pilates!
How did you hear about Pilates Anytime?
I was searching online (always looking for new ideas) and I came across your site. I love Pilates Anytime!!
Do you practice a particular style of Pilates?
I practice mat along with the bender ball, toning balls, band and the stability ball. I have done
Rhythm Pilates
on the Pilates Anytime website and think it is awesome!
How do you use Pilates Anytime?
Since I teach Pilates I love to do the classes at home with your instructors. I not only can pick up some different moves but it is nice to "be in a class" instead of teaching the class!
Do you have a motto?
I always end my emails to my ladies, Stand Tall…. And It's All About the Form! Every Christmas I buy them a Pilates shirt and one year I had that saying put on their shirt. It is a great reminder!
The living person you most admire?
Gabrielle Giffords
.
An indulgence you would never forgo?
Going to Aruba every March. My husband and I have been going for 7 years and he always buys me jewelry for our anniversary.
What is your most memorable journey?
The day I went to the gym and asked if they were going to have a Pilates class soon. They asked me why I wanted to know and I told them I love it and do it at home. They said they are going to have a class but they needed someone to teach it, would I be interested. I was floored. So I started with AFAA certification, then Pilates and continued from there.
What do you appreciate most about your body?
I appreciate its core strength and upper body strength as well as its flexibility and definition. Being 56 I feel that I am in great shape and I owe it to Pilates. I have scoliosis and Pilates has kept it from getting worse. My last doctors visit he told me that I am doing everything I could do to help myself and if I had not been doing Pilates for the last 16 years, I would have gotten progressively worse. I also teach a few Zumba classes and a kettlebell, ball and weight class but when anyone asks me which class I like the best I don't even have to think about it. It is Pilates!
How to be a featured member
If you'd be interested in being a highlighted member,
go here
for more information and the list of questions.
No comments yet. Be the first!