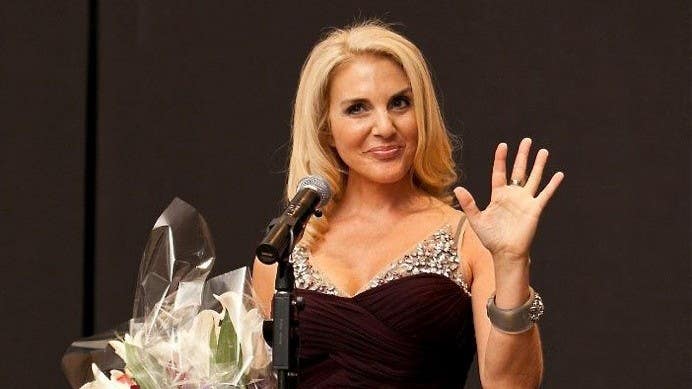 We are excited to be launching
The Next Pilates Anytime Instructor Competition 2012
.
Our Grand Prize is the chance to be filmed for inclusion as a Visiting Instructor on the Pilates Anytime website and to take part in a photo shoot for a
Pilates Style Magazine
four page exercise section.
We will be flying our winner to California in early November 2012 and the video shoot will take place in our
studio
in Santa Barbara, the winner will then attend the
Pilates Method Alliance Conference
in Las Vegas where they will take part in a photo shoot with Pilates Style magazine. During the conference Pilates Anytime and Pilates Style jointly host a party and the winner will be the guest of honor.
Pilates Anytime and Pilates Style have partnered with the
Pilates Method Alliance
to create this competition. We offer a big thanks to the PMA for supporting our efforts to promote great Pilates instructor talent.
We are looking for a great Pilates instructor. If you would like to be considered then complete our online application and upload a five to fifteen minute video of you teaching a Pilates Class. The competition is open to trained Pilates instructors from anywhere in the world with over 5 years of teaching experience who can teach Pilates in English. We are looking for Instructors that are PMA Certified or have the equivalent training and experience.
We will be selecting the winner based on both voting and an interview. Everyone that completes the application correctly will be considered for the first round of online voting. At the end of the initial voting the eight most popular instructors and two judges picks will be contacted by us so that we can confirm their experience and training.
The 10 Finalists will then enter a final round of on-line voting and the winner will be selected based entirely on votes from Pilates Anytime members and Pilates Style subscribers.
We have prepared more detailed information on how to
apply
, the details of the
Grand Prize
,
competition FAQ's
and the
Official Rules
. We have also provided information on how to film a great video and how to promote yourself. If after reading the additional information you have questions please
email us
.
The competition is governed by the
Official Rules
.
Last year 74 fabulous Pilates Instructors entered the competition from all over the world. The winner was
Zayna Gold
(from Boston, USA) and she was featured in the Jan / Feb 2012 edition of Pilates Style. Through the competition process we were very impressed by two of the finalists. One is
Courtney Miller
(from San Diego, USA) who is this months cover girl for Pilates Style and is featured on Pilates Anytime and the other is
Georgia Burns
(from Toronto, Canada) who we recently filmed and look forward to featuring on Pilates Anytime.
Pilates Anytime and Pilates Style look forward to discovering more great Pilates talent in 2012.
We hope that you will
enter
. Good luck.
No comments yet. Be the first!