Step 1:
Log in
and go to
My Account > Basic Info
Step 2:
Click
Change Password
.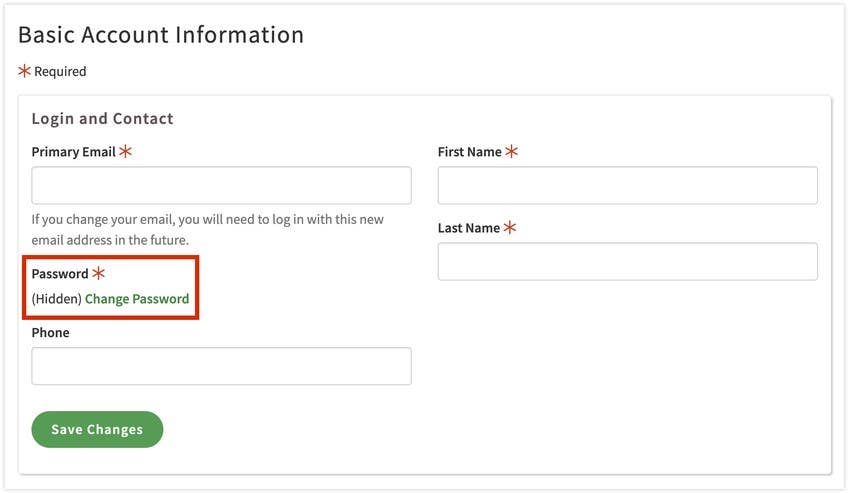 Step 3:
Type your current password and your new password in the fields provided.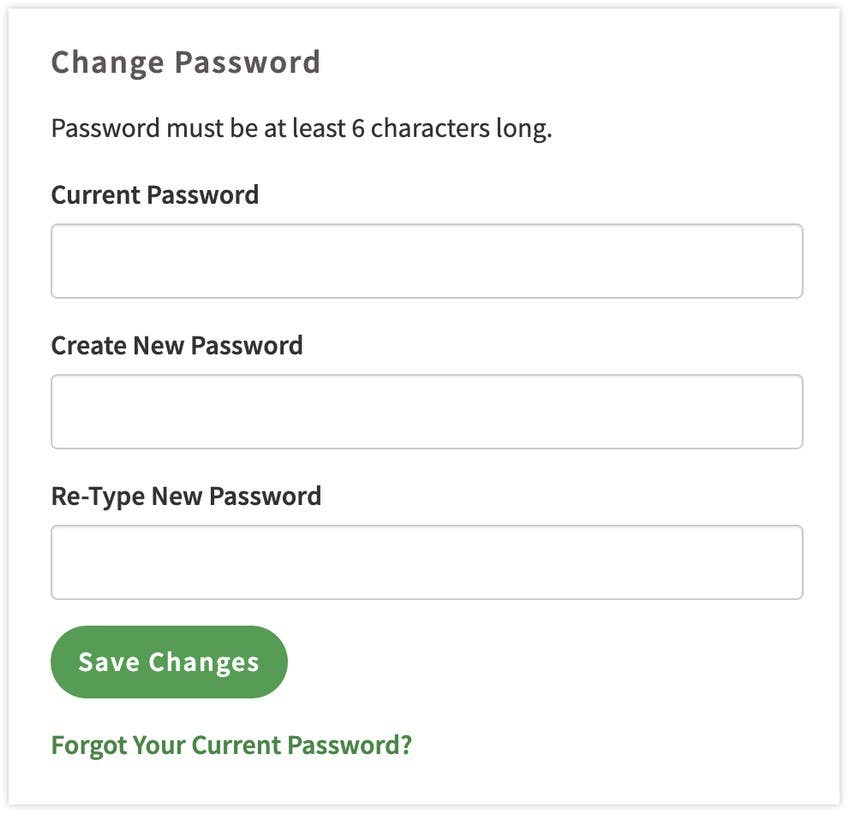 Step 4:
Click
Save Changes
Note:
Changing your password is different than a forgotten password reset. After you reset your password, we recommend you change your password to make your account more secure.
No comments yet. Be the first!