Devices We Recommend: Apple TV & Roku
We recommend Roku and Apple TV for streaming Pilates Anytime to your television.
Click here for our FAQ on how to connect your Pilates Anytime account to your Roku and here for how to do the same through Apple TV.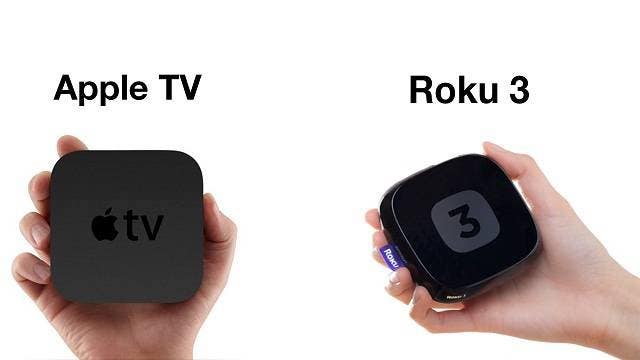 The best way that we have found to watch Pilates Anytime on your TV is to connect to your account through our Pilates Anytime iPhone or iPad app and Apple TV.
We support Apple TV and Roku. We are always happy to help with any problems you have playing videos on these two devices.
Devices We Do Not Support
We do not support Google TV, NeoTV, Wii, or Sony Media player devices. Although Pilates Anytime can sometimes work on those devices, we have found that the quality offered through them does not meet our standards.