What if I Can't Sit Up Straight With Legs Extended?
Many Pilates exercises begin sitting upright with straight legs and a straight spine (e.g., Saw, Spine Twist, Open Leg Rocker).
If either the back of your legs (hamstrings) or your low back are tight, you may have a hard time getting into this position.
Since the focus of Pilates is always the Powerhouse, try for a straight spine first rather than straight legs.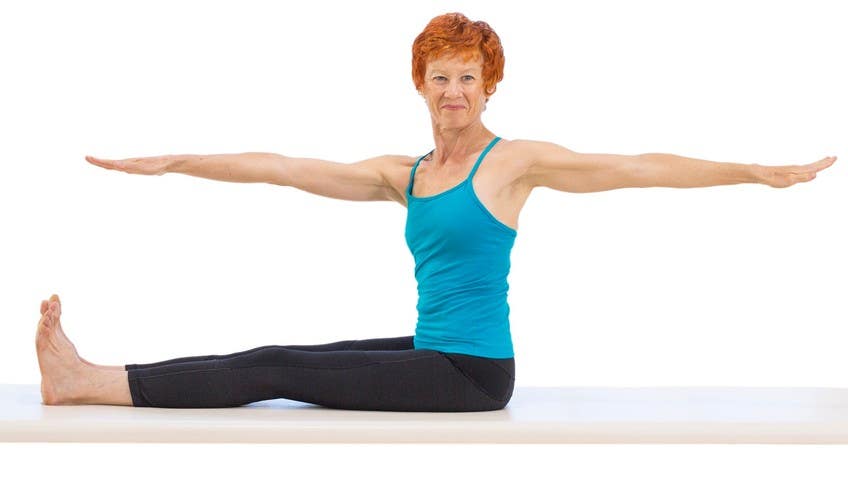 To more easily sit up straight, you can bend the knees or elevate your hips by sitting on a phone book or a firm pillow.
Remember, it is always better to modify an exercise than to push through the exercise with bad form.