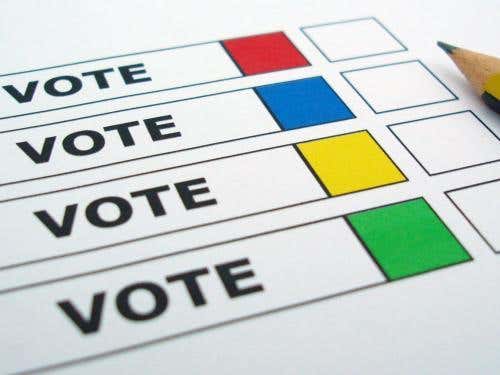 These Initial Voting Round Terms and Conditions (the "Terms and Conditions") cover the Initial Voting Period of The Next Pilates Anytime Instructor Competition (the "Competition") and by reference are incorporated into the
Official Rules
.
CONDITIONS FOR VOTING.
By submitting a vote, voters agree to be bound by these Voting Terms and Conditions and that the decisions of Pilates Anytime are final and binding in all respects.
VOTER ELIGIBILITY.
Voting in Initial Voting Period of the Competition is open to individuals who are at least eighteen (18) years of age at time of voting. Voting is void where prohibited or restricted by law.
VOTING PERIOD.
Voting will be begin on Friday July 1, 2011 at 0:01 a.m. Pacific Standard Time and will end on Sunday August 14, 2011 at 11:59 p.m. Pacific Standard Time (the "Voting Period").
NUMBER OF VOTES.
Each voter may vote for one, two or three different contestants.
VOTING.
To vote go to
http://www.pilatesanytime.com/next/vote.cfm
and follow the directions provided to select which contestant or contestants to vote for. In order for a vote to be accepted a voter needs to submit an email address and click on a link in the email sent to that email address.
USE OF EMAIL ADDRESS.
By voting the voter consents to Pilates Anytime and Pilates Style Magazine sending emails that inform the voters of the status of the Competition or market their respective services. All emails sent to that address by either Pilates Anytime or Pilates Style Magazine will contain a link that will allow the voter to unsubscribe from future emails.
DISQUALIFICATION OF VOTES.
Pilates Anytime reserves the right to disqualify votes if it has reasonable grounds to suspect that fraudulent voting has occurred or if it considers there has been any attempt to rig the voting. All votes received from any person in excess of the stated limitation will be void.
WINNER DETERMINATION.
Contestants who receive the highest number of eligible and verified votes during the Voting Period will be chosen to be Potential Finalists in the Competition.
DISCLAIMERS AND CONDITIONS.
Pilates Anytime is not responsible and shall not be liable for: (a) Any losses/injuries or any kind resulting from lost, incomplete, late, delayed, garbled or misdirected votes; (b) Inability to access the voting; (c) Difficulties, failures or malfunctions of computers and/or Internet connections or wireless services or other communications malfunctions; (d) Interrupted or unavailable network or server; (e) Failed computer hardware or software or other technical failures; (f) Garbled, lost, misrouted or scrambled transmissions; (g) Any error, omission, interruption, defect or delay in any transmission or communication; (h) Traffic congestion or for any technical problem which may cause the voting to be disrupted or corrupted; (i) Computer on-line systems; (j) Human error; (k) Any damage to entrants or any third person's computer and/or wireless device, and/or its contents related to or resulting from this promotion; (l) Any votes that are not in compliance with these Terms and Conditions (such votes to be deemed disqualified), nor (m) Any other loss directly or indirectly caused by participation in this promotion or related voting.
EARLY TERMINATION.
Pilates Anytime may, in its sole discretion, cancel, suspend or modify these Terms and Conditions, or any voting, at any time. In such case, up to ten (10) contestants will be selected based on the eligible and verified votes received before termination, suspension, cancellation or modification of the Terms and Conditions, or as otherwise determined by Pilates Anytime in its sole discretion.
No comments yet. Be the first!