At the same time, the pandemic has prompted more Pilates fans to purchase home Reformers, something that was previously restricted to Pilates instructors or fabulously wealthy individuals. Today, Pilates Reformer machines are available at a variety of price points. This blog post examines a few of the best options around that you can purchase right now, and also takes a look at new players entering the increasingly crowded field.
One caveat before you hit "Add to Cart." Expect long lead times, no matter which model you choose. If you are determined to get your hands (and the rest of your body) on a Reformer right away, you may have better luck on Craigslist or at a garage or estate sale.
But first: a word about the term "Pilates Machine" and why it is not entirely accurate. To the general public, the terms "machine" and "apparatus" may seem interchangeable, at least in this instance. Pilates pros and aficionados, however, tend to use the term "apparatus" to describe the equipment designed by Joseph Pilates.
According to Merriam-Webster, a.k.a. the dictionary people, an apparatus refers to "the technical equipment or machinery needed for a particular activity or purpose." A machine, on the other hand, is "an apparatus using or applying mechanical power and having several parts, each with a definite function and together performing a particular task." While the Reformer has many bells and whistles, the power that moves the Reformer comes from the exerciser. Got it?
Great! Here are five good choices for the experienced or novice Pilates practitioner in the market for a home Reformer.
BALANCED BODY METRO™ IQ® REFORMER
Sacramento, California-based Balanced Body is synonymous with Pilates. In fact, their web address is Pilates.com. Founded in 1976, they are the largest and most well known manufacturer of Reformers, and their Reformers are used in the Pilates Anytime studios. They are priced from just under $2000 and go up to around $5000, depending upon the model. Their new Metro™ IQ® Reformer is designed for home use, with an attractive price point ($1995) and a compact, collapsible frame that can fit under a bed or upright in a closet. Unlike other entry-level models, this one has real resistance springs, not bungees or other types of resistance. The Metro has cords instead of the more traditional leather straps, and comes with a Jump Board, which is an optional feature from some manufacturers. Bottom Line: A solid choice for an entry-level Reformer made by a top industry player.
GRATZ INDUSTRIES UNIVERSAL REFORMER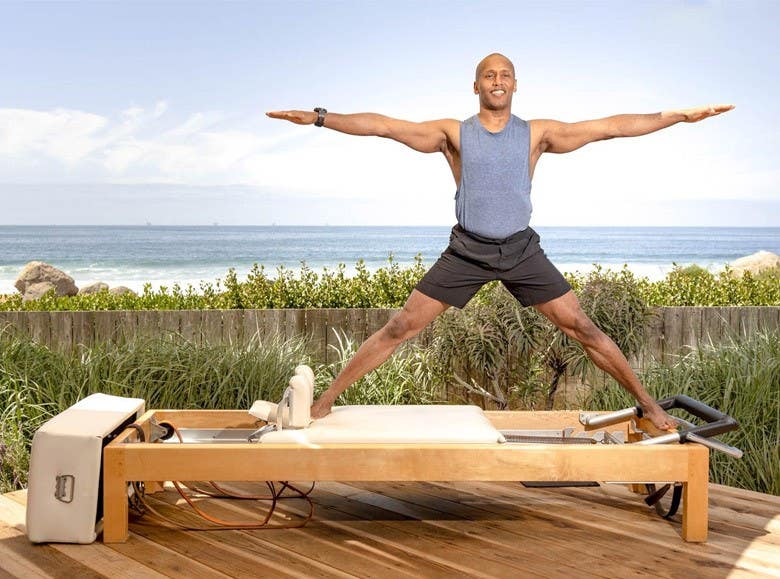 Gratz Industries bills itself as "the original manufacturer of Pilates apparatus and the industry's established source for authentic equipment." The company began in New York City in 1928 as a custom fabrication shop and branched into Pilates equipment, now its sole focus. Now based in Philadelphia, Pennsylvania, Gratz is known for its fidelity to Joe's original designs, its close collaboration with Pilates "elder" Romana Kryzanowska, and its fan favorite status with those who practice classical Pilates. The focus on authenticity doesn't come cheap: expect to spend around $5000 for the Classic Reformer in aluminum or wood. For that price, you'll get the classic quartet of resistance springs, leather straps, and a box and pole. Jump boards are extra. Bottom Line: Providing the unmistakable "drag" of the Reformer carriage and classic proportions, this is a good if pricey choice for the serious Pilates student.
STAMINA PRODUCTS AEROPILATES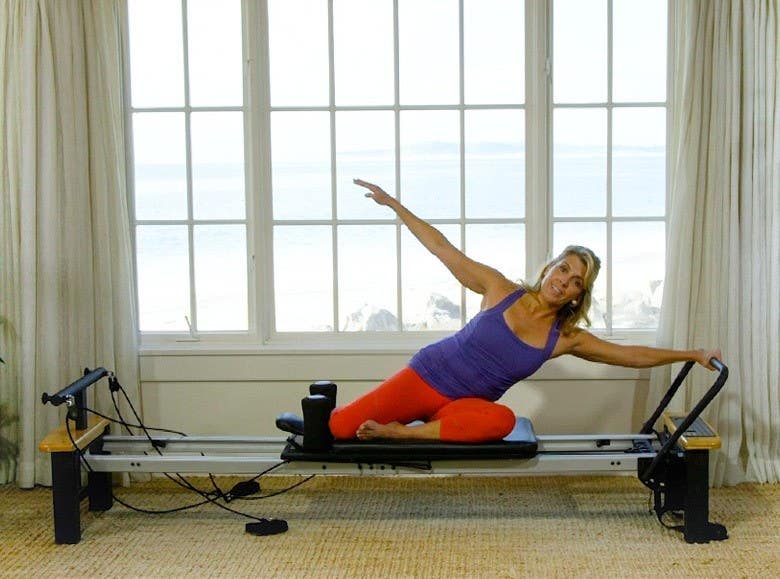 The AeroPilates Reformer is sold by Springfield, Missouri-based Stamina Products, a pioneer in fitness infomercials and mass merchant fitness equipment sales since 1987. They offer several Reformer models, but all of them feature a trampoline (their version of a jump board), making them a top choice if you're looking to incorporate cardio into your Pilates workouts. Despite its "As Seen on TV" marketing style (hi, ThighMaster!), the AeroPilatesReformer has proven popular over time. It's even featured in some Pilates Anytime videos. The Home Studio Reformer starts at under $600 and is frequently discounted by Amazon, QVC, and Walmart. Bottom Line: You get what you pay for. If you're a fitness dabbler or someone new to Pilates Reformer work, this is a great way to get your feet wet. It's also one of the most lightweight and portable home Reformers out there.
MERRITHEW SPX AT HOME PILATES REFORMER
In business since 1988, Toronto, Ontario-based Merrithew sells a wide range of fitness equipment, but is known for the SPX At Home Pilates Reformer. This model strikes a nice balance between the entry level consumer models and those produced for a studio customer. The price point is right in the middle, too, at around $3000 for the entry-level model. The SPX has ropes, not the more classic leather straps, and metal resistance springs. Accessories, such as the jump board and Short/Long Box, are extra. Bottom Line: If you are looking for a model designed for the home exerciser and want to replicate the feel and functionality of a studio Reformer, this is a sound choice.
BALANCED BODY CONTROLOGY REFORMER
Balanced Body recently made a move into the classical Reformer space by partnering with first generation Pilates teacher Jay Grimes to faithfully re-create the original Reformer used in Pilates studios circa 1970. The result is the Contrology Reformer. Priced from $4500, this Reformer comes fully loaded with the traditional accessories (box, straps, and kneeling pads) and can be customized with a variety of upholstery choices and in several lengths. Bottom Line: If you're a purist looking for a studio-quality model with an impeccable classical pedigree, this aluminum Reformer fits the bill.
LOOKING AHEAD
The pandemic-induced pivot to home workouts and virtual platforms has led to some new entrants in the Reformer market. These new players are targeting the at-home market with Reformers that resemble art pieces, often boasting built-in video screens for virtual workouts. Will they deliver on their promises? It remains to be seen how these new companies, including Frame Fitness and Reform RX, will manage to launch during a global supply chain breakdown.
One thing is certain. The growth of the category shows that having a Reformer of one's own is now a thoroughly mainstream idea. Will the new flock of Reformers prove as useful for hanging laundry as their predecessors, the exercycles of yore? Only time will tell.
Do you have questions about buying a Reformer of your own? Let us know your thoughts in the comments below.